On Location with the Liminal States Crew 04.13.12 - Zack - permalink
As the April 16th launch of the short film based on Liminal States approaches, I thought it would be cool to share some behind-the-scenes photos of Dan Sollis and his fantastic crew at work. These images were captured by set photographer Rachel Blewitt. I asked Dan to provide some captions.
1874 Shoot - Almeria, Spain
When the crew arrived in Almeria they discovered their hotel was burning.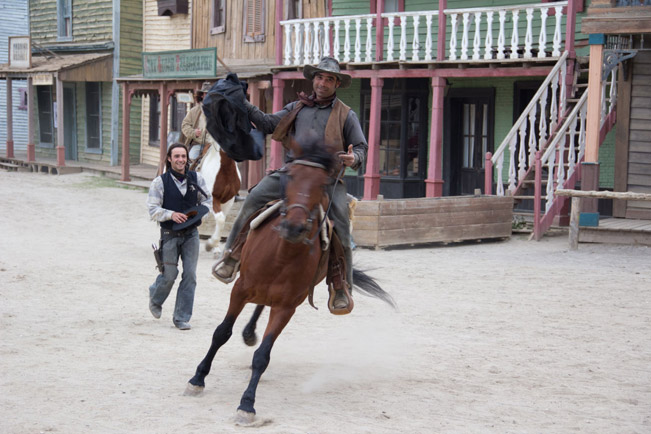 Fort Bravo - a former Western film set, but also used as a tourist attraction. These guys were the stars of the show, putting on a "Bank robbery and shootout."
Cadi Nichols (makeup) applying gorey goop to Joseph Capp (Gideon).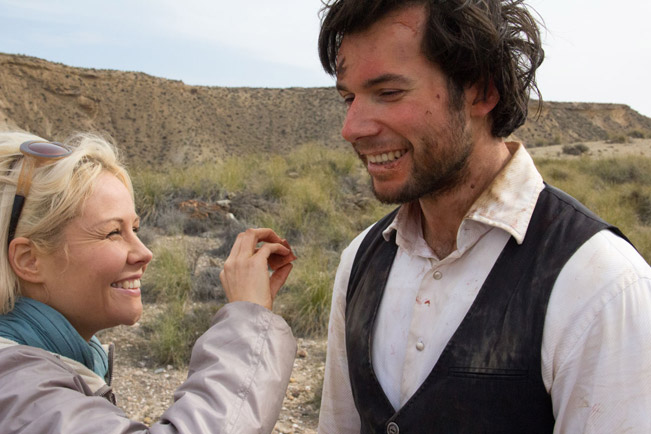 Cadi Nichols applies the finishing touches.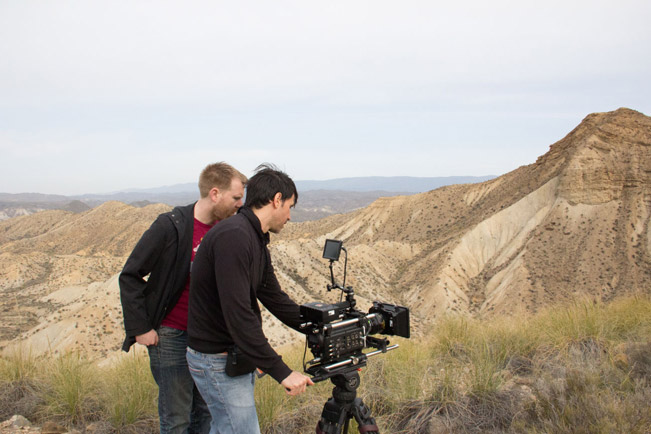 Director Dan Sollis (left) and Director of Photography Arturo Vasquez (right) set up for a shot.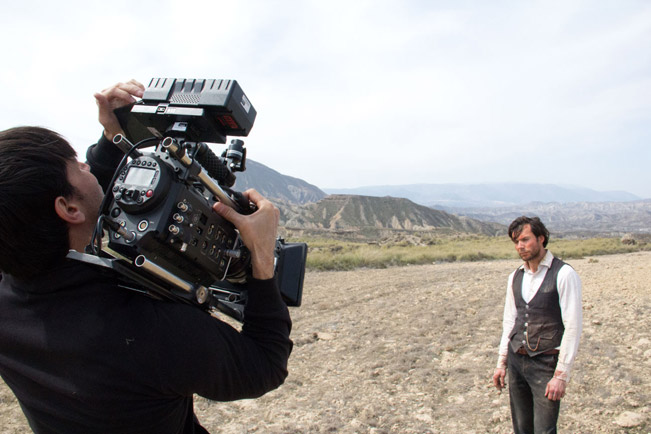 Arturo Vasquez (DP) shooting Joseph Capp on Red One MX.
1945 Shoot - Camber Sands, UK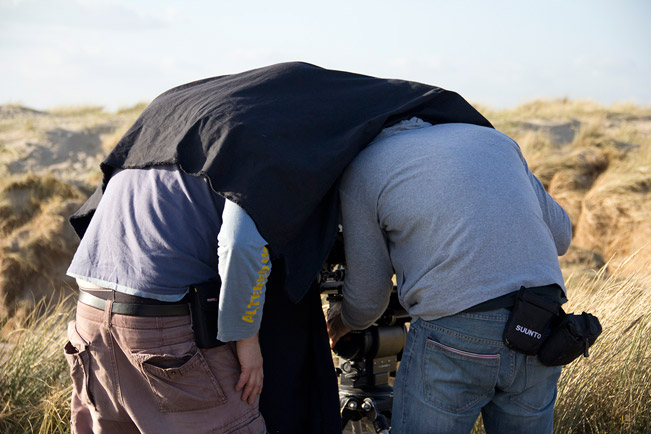 Vampires escape the sunlight under a cloth to get a look at the rushes onscreen.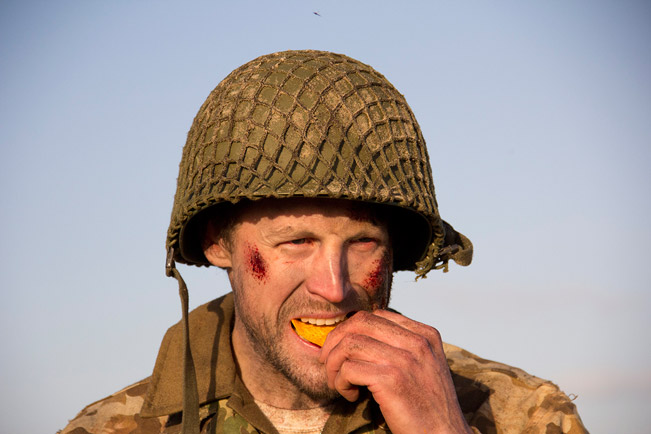 Nathan Nolan (Warrren/Casper) takes a break from the war to enjoy some of his Cool Ranch D-rations.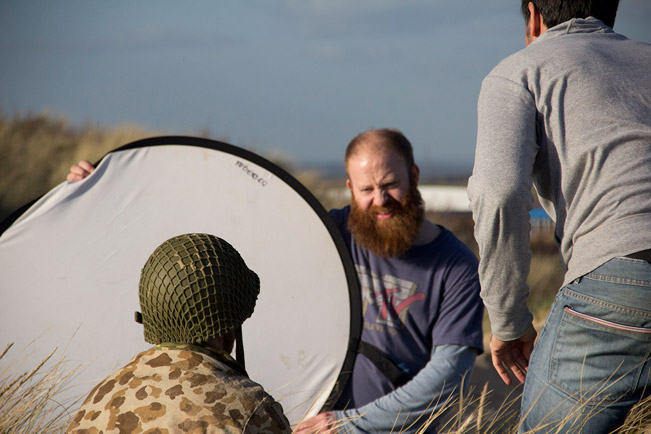 Camera Assistant Benn Peacock sets up up the light bounce onto Nathan's face for a close up.
Sound Recordist Rob Branch, fighting with a nearby racket to record Nathan's audio.
2006 Shoot - Millenium Mills, UK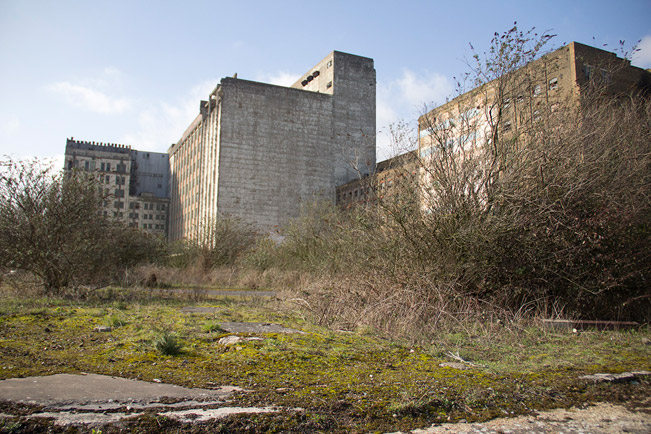 Millennium Mills - near London Docklands. The 2012 Olympic site is right next door. The Vietnam portion of Full Metal Jacket was shot at this desolate location.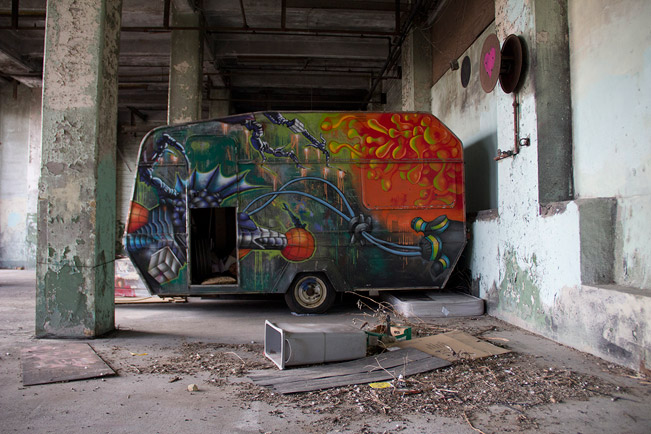 There is plenty of very random junk lying around Millenium Mills. It's been used recently for the TV Show Ashes to Ashes.
Annabel Topham (Polly Foster) getting her uniform adjusted by the Director (Dan Sollis) and miked up by Rob Branch.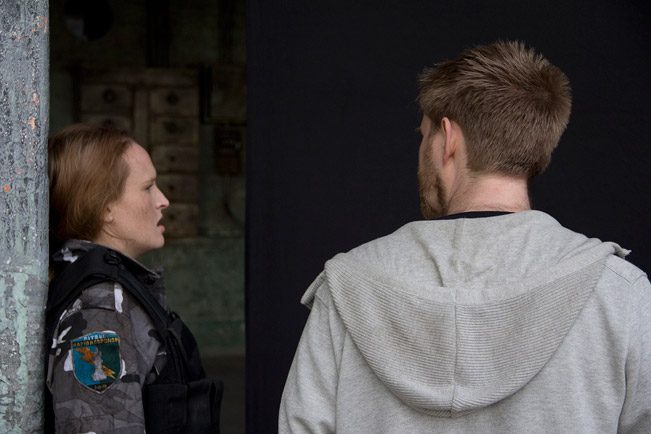 Annabel Topham (Polly Foster) getting into character with Director Dan Sollis.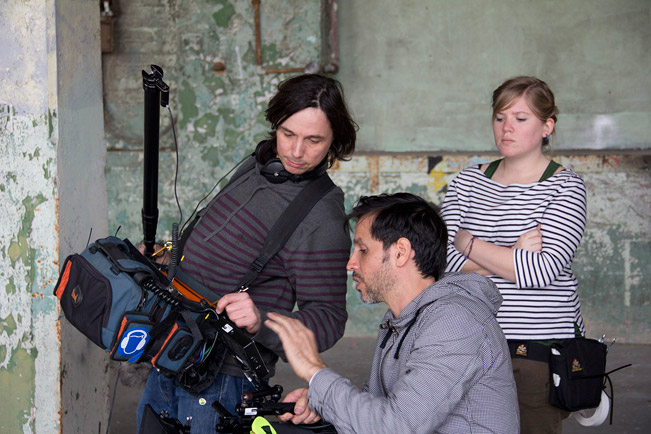 Rob Branch (Sound Recordist), Arturo Vasquez (DP) and Focus Puller Lydia.
Annabel Topham and Producer Ben Jones.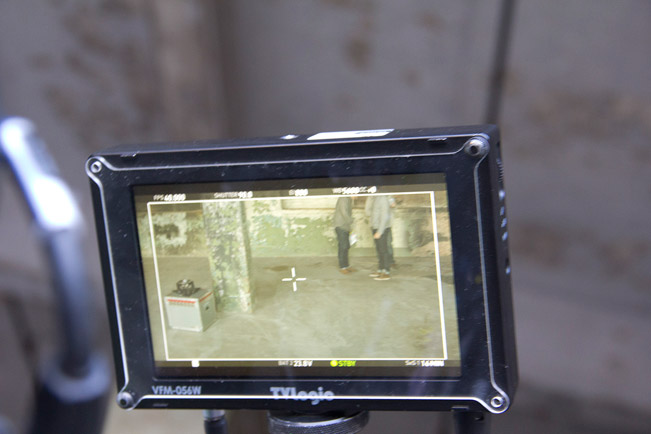 Through the viewfinder at Milennium Mills.
Thanks to Dan Sollis and everyone else on the cast and crew. The short film based on Liminal States debuts April 16th.
Watch the video in HD